Newsletter
Prześlij nam swój adres e-mail, a my powiadomimy Cię o nowych produktach, najlepszych cenach, promocjach i wyprzedażach.
STILLA - Skuggflock (CD)
Dostępność: Dostępny
Czas wysyłki: 48 godzin
Koszt wysyłki: od 12,90 zł Dostępne formy wysyłki dla oglądanego produktu:InPost Paczkomat - 12,90 zł
Kurier DPD - 15,90 zł

Stan magazynowy:
Stan produktu: Nowy
STILLA - Skuggflock (CD)
Wydanie Nordvis 2016, płyta zafoliowana.

With Skuggflock (Shadowpack). The third offering. Stilla returns with yet another monumental recording that reeks of aggressive, beautiful and melancholic metal. After two years of silence Stilla now slightly moves out from the shadows and once again we get the opportunity to experience the very typical rugged Stilla sound we first heard on their 2013 album Till stilla falla. Here blended with inspiration and emotions not far away from what the prog-rockers Goblin achieved with D. Argento in the 70's.
Stilla has always created their own unique style of Scandinavian Black Metal where the sound more then seldom travels into the nostalgic 90's mid era.
And Skuggflock is definitely not an exception...

Tracklist:
1. Irrfärd
2. Vårens sista önskan
3. Skuggflock
4. Till den som skall komma
5. I tystnad vilar själen
6. Av maran riden
7. Ett inre helvete - ett yttre helvete
Klienci zakupili także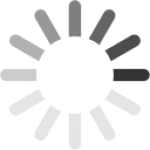 Pozostałe produkty z kategorii
Korzystanie z tej witryny oznacza wyrażenie zgody na wykorzystanie plików cookies. Więcej informacji możesz znaleźć w naszej Polityce Cookies.
Nie pokazuj więcej tego komunikatu