Newsletter
Prześlij nam swój adres e-mail, a my powiadomimy Cię o nowych produktach, najlepszych cenach, promocjach i wyprzedażach.
ABIGOR - Supreme Immortal Art (Digipack CD)
Dostępność: Dostępny
Czas wysyłki: 48 godzin
Koszt wysyłki: od 12,90 zł Dostępne formy wysyłki dla oglądanego produktu:InPost Paczkomat - 12,90 zł
Kurier DPD - 15,90 zł

Stan magazynowy:
Stan produktu: Nowy
ABIGOR - Supreme Immortal Art (Digipack CD)


Re-issue of ABIGOR's classic fourth album, Supreme Immortal Art, coming as a digipak CD with 12 pages booklet.


In regard to the re-issues, the Band states:

In the early 90s, a special kind of energy was at work. Back at Hörnix, we may have captured a whiff of that incredibly dense atmosphere, and are honoured to present a small piece of Black Metal history - our testimony to the madness raging 3 decades ago.

We have prepared these items for years, meticulously collected and assembled the artwork from original photos, books, snippets, drawings, negatives, postcards and rub-letters. Everything was rebuilt from scratch and comes from the same original bits and pieces as used back in the 90s. Nothing was cheaply scanned from old releases, like often the case with such old works. Some flaws were corrected, with the aim to retain and surpass the first pressings.
We bow our head and humbly share our memories of those glorious reckless days, when our youthful spirit was feeding the flame to burn the world to ashes.
Klienci zakupili także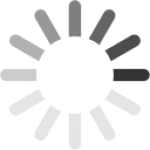 Pozostałe produkty z kategorii
Korzystanie z tej witryny oznacza wyrażenie zgody na wykorzystanie plików cookies. Więcej informacji możesz znaleźć w naszej Polityce Cookies.
Nie pokazuj więcej tego komunikatu